Showcase
Documentum Submissions Store and View
EMC Documentum Submission Store and View Demo: Overview
Watch Now
15-Minute Guide: Gaining a Complete View of Regulatory Activity
Download Now
COMPLETE VIEW
With our Submission Store and View solution, you can easily retrieve the regulatory correspondence associated with drug products or submissions, gaining a 360-degree view of regulatory activity. The solution also tracks groups of submissions subject to a common change and requiring regulatory notification.
COMPLIANT, SECURE STORAGE
Set access controls, password strength, and login attempts to strengthen compliance of archived submissions. Audit trails and indexing provide more efficient tracking of submissions and queries.
QUICK, EASY SEARCH
Search for archived submissions or correspondence via faceted navigation or based on metadata properties such as product, country, manufacturer, submission type, and date.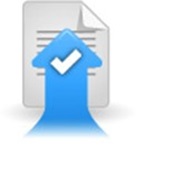 ECTD VIEW STREAMLINING
Take advantage of standard Electronic Common Technical Document (eCTD) views with the viewing tool including single, current, and cumulative, at the application, submission, or sequence level. You can also view and navigate the XML Backbone within Documentum.

Contact Us
We at

OPEN NETWORKS GMBH

stand by our commitment to provide top quality EMC solutions to push your business to the next level. Contact us now to see what we can do for you.